Art
Featured
Illustration
Paintings
Surrealism
Art You Can Wear by PrincessM
PrincessM does not stick with traditional canvas. Instead, she offers her art for sale on phone cases, silk scarves, skirts, tote bags and even pocket mirrors. By offering many different mediums for her art to be displayed, it allows the consumer to enjoy little pieces of art in their daily lives – art you can wear. "I purposely add flaw to my work and that's the beauty to it, with what you see may be a whole different perspective of what someone else sees. And that alone inspires me everyday."
PrincessM is a pop surreal freelance artist/illustrator that creates complex watercolor and ink images. By using these mediums, she produces moody pieces that almost pop off of the page.  "I like to make things more complicated than they appear, but create beauty at the same time," she states. Whether the drawings are of people or animals the feeling is the same. They are light and airy, incorporating yellows, blues and reds while leaning heavily on the ink to outline the shapes of faces or strands of hair, highlighting their inherent emotion. There may be a soft image of a woman's face, yet a chaotic background filled with black ink brush strokes, adding depth and distraction. She aims for and succeeds in nailing "abstract pieces of art with hints of subtle serenity" right on the head.
The graphic nature and airy artistry of PrincessM's work create the perfect mixture and produce beautiful pieces of art. It does not have to be hung on a wall to be seen as such, instead she provides creations the consumer can wear, hang, or carry proudly.
Interested in reading more about art? Join IPMM or browse our featured galleries.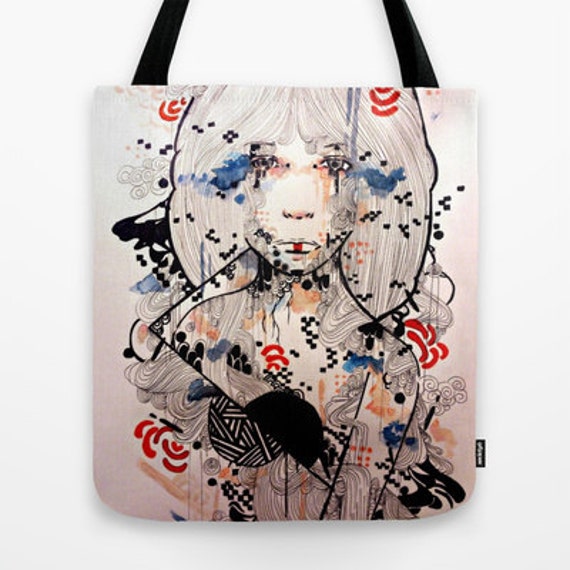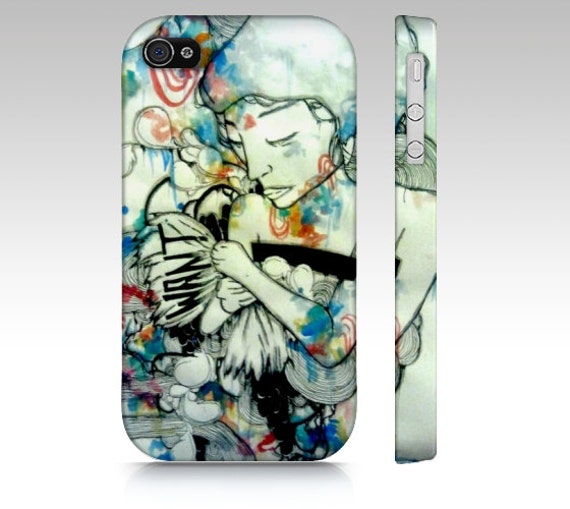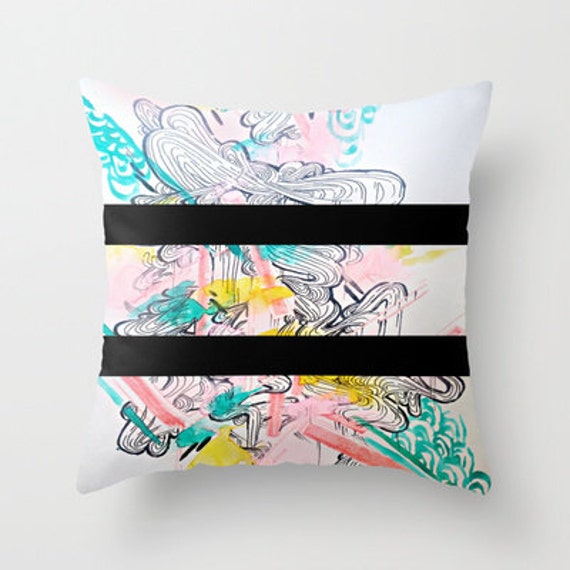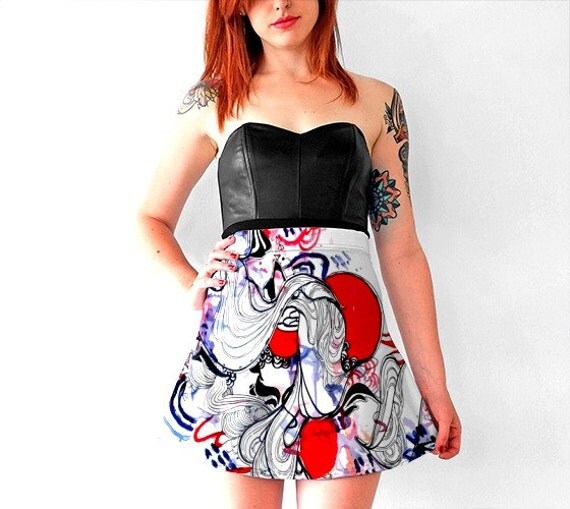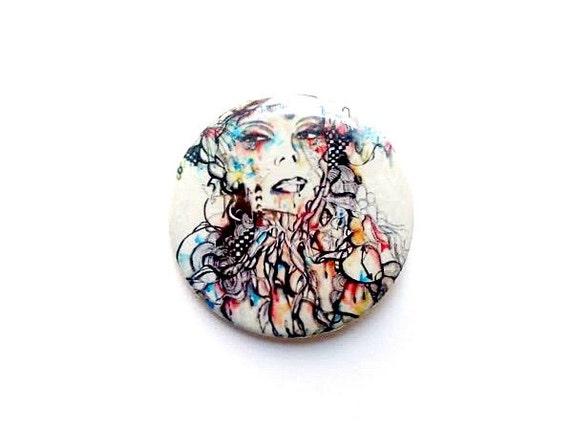 Search PrincessM's website for more great art with which to decorate yourself.